"in 10 years about 30% of revenues will be related to digital projects"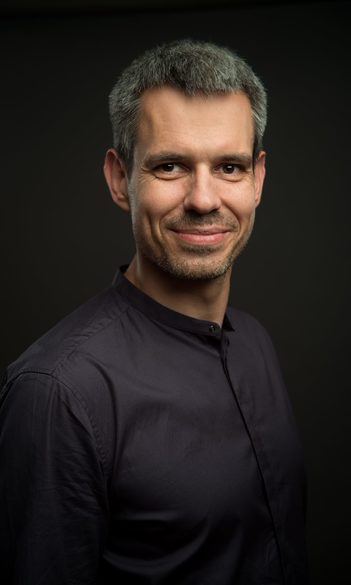 Interview with Marek Zieliński, teacher of the
Marketing Strategies in Digital Context
course .
Marek Zieliński is associate professor in the Department of Marketing Strategy at Poznań University of Economics and Business. He is cofounder of Centrum B2B, which aims to develop and distribute knowledge on marketing and sales in business-to-business context and member of Global Sales Science Institute, European Marketing Academy and Industrial Marketing and Purchasing.
– What are you going to tell students about in the course of "Marketing Strategies in Digital Context"?
The traditional approach to marketing strategies is well presented in handbooks. During the course I would like to focus more on practice and a managerial point of view. I'm also a consultant in B2B marketing. Therefore, all discussed aspects will be based on used case studies. The students will apply the knowledge to develop the marketing strategy of the company, which introduces a new solution to the market.
– What does "Digital Context" refer to in the course title?
By the Digital Context, I understand the business environment in which new technologies are applied, including: Big Data, Cloud platforms, Internet of Things, Augmented /Virtual/Mixed Reality and AI. These technologies are characterized by great complexity resulting from the combination of different devices, data storage and network connection together with sensing, computing, and communicating capabilities. Digital technologies have altered business-to-business (B2B) products and services. The 60% of industrial companies that have already undergone a digital transformation created new business models. It can be assumed that in 10 years about 30% of revenues will be related to digital projects.
During the course, I will refer to marketing 4.0, which emphasizes connecting suppliers and customers online and offline interactions. In marketing 4.0 is about the penetration and integration of digital and non-digital contacts and business spheres. This interpenetration is shaped by three forces: striving for more horizontal (less dominated by strong players) market links, involving different stakeholders in cooperation, and paying more attention to social issues (e.g. sustainability issues). More and more activities and market participants are digitally interconnected, including through information systems, data and knowledge exchange, information sharing and commenting on social media events.
Of course, all these aspects should be included in the marketing strategy.
– What can students expect?
First of all, discussions about the business in a digital setting. We will talk about new customer experience and how to design a value for customers. But will also discuss the dark sides of new technologies! I hope for inspiring sessions!