Bachelor's Programmes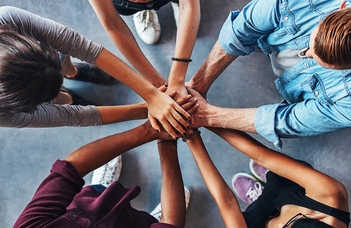 For those who want to become a successful employee of a modern company, a team player, a specialist of a subject or a manager of an organization…
For those who would like to be a confident professional with all the requisite competencies and the economic, legal and communications skills…
For those who would like to understand the operations of a company, the links between distinct divisions…
For those who would like to contribute to successful teams while building their own careers and gain respect from others…
… ELTE Faculty of Economics offers selected BA/BSC programmes cover all the important areas of the economy and provide lots learning options.
If you want to learn more about our INTERNATIONAL BUSINESS ECONOMICS BA, see the description of the full degree program here.
If you want to learn more about our FINANCE AND ACCOUNTING BA, see the description of the full degree program here.
PLAN YOUR OWN CURRICULUM
Students can choose from four different Bachelor's programs in the field of economy and business and a special engineering management program:
Economist in International Business
Business Economy and Management
Finance and Accounting
Commerce and Marketing
Engineering Management (with other ELTE Faculties)
These programmes offer several choices to enrolling students
you can choose from at least 10 different topics for their project works
you can choose two from five elective subject in social science
you can choose one from three elective subjects in informatics
and you can choose one out of for elective subjects in business law.
Our four BA programmes in business economics have many subjects in common in the first semesters, and students can easily switch between programmes if they want to review their decision.
HUNGARIAN MEETS ENGLISH
Not just in the International Business Economics BA programme all courses are offered both in English and in Hungarian. English speaking students can improve their Hungarian skills by attending the Hungarian language courses, and international students can work together with motivated Hungarian students. Our BA programmes offer at least 25 subjects both in English and in Hungarian. The dual-language opportunities provide unique customizability of your training. If you want to start learning Hungarian, check ELTE's Hungarian language courses.
SOMETHING THAT SETS US APART
Many students graduate from economic and business programmes, so those who want to become successful need something special. Our programmes provide the following focuses: business communication, business law, social sciences and project works.