SH Welcome Event and Excellence Award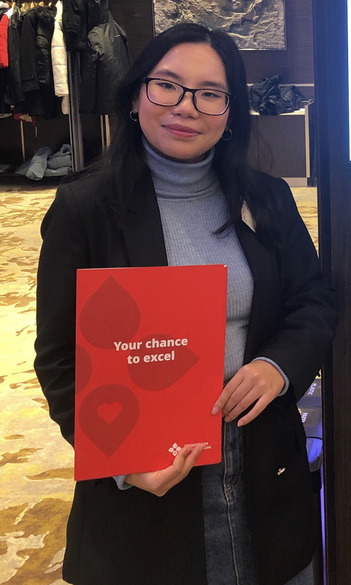 Students of the Faculty of Economics had a wonderful opportunity to join the Welcome Event for Stipendium Hungaricum scholars, organized by Tempus Public Foundation at the end of November 2022, and to meet students from all educational institutions in Hungary during this formal event.
New students from all over the world were welcomed with encouraging words and were shown the most picturesque sights of the capital. They were also given a chance to meet the international volunteers of the Alumni Network Hungary. In the afternoon, participants enjoyed an intercultural workshop where they were given the opportunity to enhance both their personal and professional skills.
At the event, three students from ELTE were presented with the highly respected Stipendium Hungaricum Student Excellence Award, among them one of our students, Hoang Nguyen Khanh An. The Excellence Award is given to students who have had outstanding academic results and extracurricular achievements during their studies.
The Faculty of Economics is proud to have such an outstanding student. In an interview with the organizers, Khanh An also expressed her gratitude to the Faculty and ELTE for the amazing academic environment. With various opportunities, she could maximize her potentials and continuously contribute to the Faculty and ELTE in many ways.
We hope that in the upcoming years, many more students will be able to attend these prestigious events and be the recipients of the Stipendium Hungaricum Excellence Award!
To learn more about the event and the award, and to see some excellent photos taken during the day, visit the SH website.