Interview with Theocharis Grigoriadis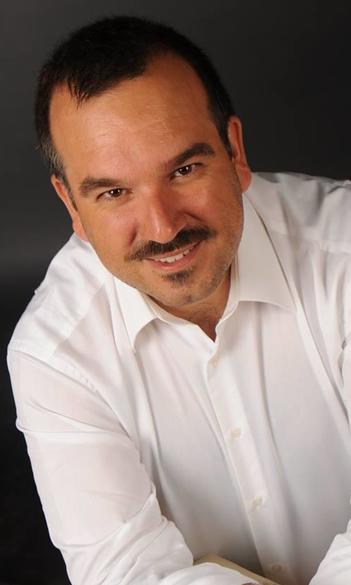 Professor Grigoriadis
is an assistant professor at the School of Business & Economics and the Institute for East-European Studies at the Freie Universitaet Berlin. He is the head of the Economics Department at the Institute for East-European Studies. He earned his PhD in political economy from the University of California at Berkeley, and his PhD in economic history from Saint Petersburg State University. He has already had courses in several universities located, among others, in the USA, Turkey, Russia and Greece. His main fields of research are economic development, political economy, and Eurasian economic history.
Professor Grigoriadis, you take part in the course Economic policy: States, markets, institutions. Please, introduce the topics you will talk about in your lectures.
It will be an honor me to deliver this course at Hungary's leading research university, the Eötvös Loránd University. My lectures will cover classical and contemporary topics of comparative development with focus on the historical tradeoffs between plan and market, institutions and economic performance, legal origins and financial systems, as well as corporate governance and soft budget constraints. Furthermore, I will cover the role of culture and particularly religion in economic development, the relationship between capitalism and democracy, and the phenomenon of Chinese economic growth. The Russia-China comparison underpins several of the aforementioned topics and offers an analytical toolbox for the study of emerging economies in comparative perspective.
Where do your interest in these topics come from?
I have been working actively on comparative institutions and development for the last 15 years. It has always been my firm belief that understanding the non-economic factors of economic growth and linking long-run historical processes with contemporary economic outcomes are important aspects of economic research. During the summer school, I hope to transmit this passion about comparative economic thinking to the students.
You earned your PhD in political economy at the University of California at Berkeley. Could you introduce your way from California to Berlin?
Studying under Gerard Roland and Barry Eichengreen at UC Berkeley has been extremely rewarding and intellectually stimulating. Upon completion of my PhD, I was offered a postdoctoral position at the Center for European Economic Research in Mannheim (ZEW Mannheim), which allowed me to enter the European academia and research community. FU Berlin gave me the opportunity to strengthen my research focus on Eastern Europe, Russia and Eurasia and therefore became my next academic step.
What are the main fields of research of your department, the Department of Economics?
The FUB Department of Economics is structured around four research groups. First, there is the theory group where colleagues work extensive on theoretical and applied topics in microeconomics, macroeconomics and econometrics. Second, the public finance and social policy group that works actively on issues of inequality, German and European public finance, and labor economics. Third, there is the international, area and development studies group, where I also belong. Together with colleagues, we produce research on topics of international and comparative development, migration and institutions with focus on North America, Latin America and Eurasia. Finally, our department has a privileged relationship to the German Institute of Economic Research (DIW Berlin) and several senior DIW researchers hold professorships at FU Berlin in areas such as monetary economics, education economics and empirical public finance.
Photo: OEI FU-Berlin