Delivery Mode for the First Three Weeks of the Spring Semester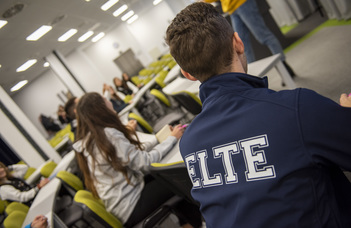 Experts on the ELTE Epidemiological Operative Coordinating Body (JOKT) expect that the fifth wave of Covid will not have a significant impact on the spring semester at our University.
Information on the coronavirus (updated: 20.01.) (elte.hu)
However, to mitigate the consequences of the current Covid wave, teaching during the first three weeks of the spring semester will take place in online delivery mode.
This means that the earliest date when face-to-face teaching can start, will be Monday, 28 February 2022. The exact date will be announced at least one week before the actual date.
The Faculty of Economics has designed a special semester schedule to meet the challenges.
During the first three weeks of the semester, most courses at will start online (with self-paced study) and will return to offline teaching mode (contact teaching) from Week 4, if the Covid situation allows. Materials for these courses will be uploaded in Moodle as customary, i.e. by the start of the classes as shown in the timetable.
At the same time, there will be some courses (one 6-credit course per programme and per year) which will be delivered in online teaching mode throughout the semester, i.e. they will not return to in-person teaching even after Week 4. For these courses, all the teaching materials (videos, slides, etc.) for the entire semester will be made accessible in Moodle by the start of the semester, and opportunities to earn an offered grade in them will also be provided at the earliest possible point in time (i.e. as soon as in-person midterms can be organised). It is important to note that these courses can also be completed with exams during the exam period.
By giving students the chance to complete one course online at their own pace, this special study regime aims to relieve the workload of the latter weeks of the semester and of the exam period.
Regarding assessment: there are currently no plans for remote online midterms or exams during the spring semester.
A detailed schedule of the semester will be available next week.
The dormitories continue to function as normal.