Scholarships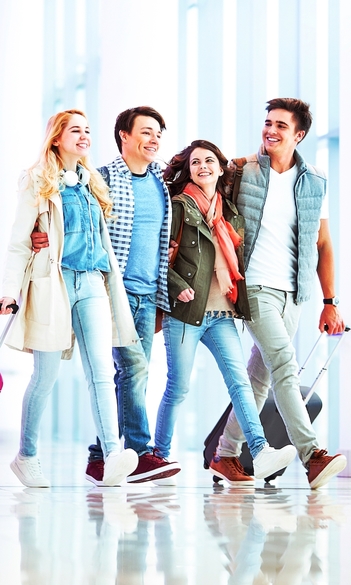 Please note that for the acadamic year 2019/2020 the International Business Economics BA does not have a Stipendium Hungaricum quota, so successful applicants will have to pay tuition fees.
Below are the scholarship options for applicants through the Hungarian State Exam system
We offer one of the most remarkable scholarship programs of the country in the field of economic and business studies for students applying through the Hungarian State admission procedure for universities.
ELTE Business Class Scholarship is the basic level our scholarship programme. The support of ELTE Business Class Scholarship is HUF 120,000 in each semester. All students enrolling to ELTE GTI BA programmes (except for Engineering Management) located in Budapest are eligible for the Scholarship for the first two semesters, who finance their own studies and had 375 admission points and an intermediate level language exam in English. From the third semester, eligibility criteria are not based on admissions: students have to advance in their studies in a specified pace and must have advanced level language exam in English, beyond these some other pre-defined criteria must also be met.
ELTE First Class Scholarship is the higher level of our scholarship system. Beyond the aforementioned students all BA students studying Engineering Management in Budapest can apply, and those can also apply whose studies are financed by the state. In order to be eligible all the criteria of the Business Class Scholarship must be met, and in addition students must have at least 425 admission points, have advanced level language exam in English, and must belong to the best third of the class based on grades.
Students of our MA and MBA programmes who have an advanced level language exam in English, and are among the best third in class can also apply for the First Class Scholarship.
In order to help our best students to further improve ELTE First Class Scholarship also covers the fee of ELTE Business Economics Summer University, so students who won the scholarship can attend this summer course free of charge.