"It's not a job, it is a lifestyle"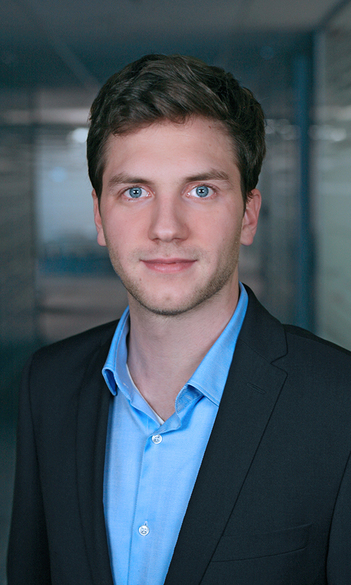 Interview with Gábor Kővári, course leader of the
M&A advisory in practice
course.
Gábor Kővári is an Assistant Director at Deloitte Hungary Financial Advisory, mainly focusing on business planning, valuation, portfolio transaction and due diligence projects in the financial services industry. He was also involved in multiple valuation and modelling related engagements as well as transactions in different other sectors. He has a total of 7 years of experience in the above mentioned fields.
– What makes M&A advisory an interesting profession?
We believe that if one is interested in how companies operate from a financial perspective, is eager to learn the specialties of several industries and is looking for variety and complexity in work, M&A advisory is one of the best places to look. During our work, we deep dive into company financials, where we are required to understand what drives the success (or failure) of businesses and also the industry they are present in. As a trusted advisor of companies, we often conduct one-on-one sessions with company C-suites and also potential investors, where we get a glance on the thoughts and considerations behind company and investor strategies.
– Why do you recommend this course?
During the course, we will take a practical approach through a case study about a corporate transaction in the food delivery industry, which has seen a very recent boom as a result of the COVID-19 pandemic. Students will learn and utilize the basic concepts of market screening, company valuation, due diligence and also learn about the M&A process in general, including the motivations of the buyer and the seller as well as the negotiations leading to the signing of the share purchase agreement. By attending the course, they will be able to understand the key considerations during company transactions, solving real-life based problems in teams, while we will conduct active discussion of the results.
– How does the course differ from other courses?
We think that the main strength of our course is that it is conducted by Deloitte professionals, with extensive and very up-to-date work experience on the topics mentioned, thus providing a glance into real-life M&A advisory, current trends and considerations. By taking a look into M&A advisory, students will get a better understanding of the profession, and will be able to try out how it feels to be in the shoes of an M&A advisor for a week.
– Anything else before the course?
We think that students who completed a few introductory finance / accounting related courses would be more familiar with the basics, however we will do our best to present the information in an understandable and student-centric way, where we will also facilitate group-mates to help each other out. As a real-life based case study, students will have the opportunity to act as a project team working on a client engagement, putting what they learnt immediately into practice.